When a tooth is causing extreme pain, discomfort, or infection, the tooth may be failing or damaged past repair and might require a dentist to extract the tooth. An extraction may be performed in an emergency following a trauma or injury or the extraction may be planned to prevent a problem, such as having the wisdom teeth extracted to discourage an impaction. A simple extraction may be performed if the tooth is visible above the the gums, while a surgical extraction is needed if the tooth has not erupted past the gumline. To help every patient in determining if they need a simple or surgical extraction, our dentists at DentalWorks - Fairlawn in Fairlawn, OH will take digital X-rays and use a physical exam to understand any problems.
Reviews
"They were very good, prompt about getting my dentures, which I have started to get use to . Still wearing them 9 hours a day when i do. Until I go to bed. Thank you to the staff, and Dr oorci, for performing to get my teeth pulled."
- B.B. /
Google /
Jun 23, 2018
"My teeth never felt better and cleaner"
- J.M. /
Google /
Jun 23, 2018
"Everybody is extremely nice and made me very comfortable. I always get there early and they call me back right away. I never have to wait."
- C.R. /
Google /
Jun 01, 2018
"I was amazed at how quickly I was able to get in for an emergency visit especially since my dentist wanted me to wait over a week. Everyone in the office was friendly and knowledgeable. They made sure I understood the cost for everything before proceeding with procedure. I highly recommend!"
- C.S. /
Google /
May 13, 2018
"Dr. Solooki is the best there ever was and so is his staff! After several poor dental experiences in Cleveland, a friend recommended Dr. Solooki to me and I've been going ever since. He is kind, gentle and he knows what he's doing. His staff is always courteous, they remember me and ask how I've been and ask about my family which I really appreciate. Without hesitation, I would recommend them!"
- S.M. /
Google /
Apr 25, 2018
Previous
Next
For a simple extraction, a local anesthesia is usually given to numb the gums, then our dentists work the tooth loose and remove the full tooth out of the jaw. Our dentists will carefully separate the tooth from the gums and ligaments, and then our dentists will clean and close the tooth socket. For a surgical extraction, the patient may be given local anesthesia plus sedation or the patient is knocked out with general anesthesia. To remove the tooth, our dentists will surgically cut through the gums and bone. In some cases, our dentists will cut the tooth into pieces for easier removal. Once the tooth is removed, the empty socket will be cleaned and stitched together.
Following an extraction, a blood clot will usually form in the socket of the extracted tooth, which the patient needs to keep clean and watch for signs of an infection. Our dentists may recommend over-counter pain relievers to treat any discomfort following the procedure or our dentists may prescribe painkillers. Patients will usually follow a soft food or liquid diet for at least one day after the extraction. Patients should be careful cleaning their mouth to prevent disturbing the socket as it heals. The gums and bone usually start to heal 1 - 2 weeks following the extraction, but it can be up to six months until the mouth is fully healed.
If the extraction is a medical necessity, most or part of the expenses will usually be paid by dental insurance. The coverage may vary depending on whether it is a surgical or simple extraction, so DentalWorks - Fairlawn will confirm the patient's insurance benefits and personal cost. DentalWorks - Fairlawn in Fairlawn, OH offers a few financing plans and our dentists take many payment methods.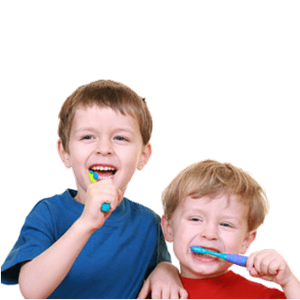 Whether you want your wisdom teeth removed or if you require an emergency tooth extraction after a trauma or injury, please contact DentalWorks - Fairlawn in Fairlawn, OH to learn more about your extraction options. Our dentists can perform surgical or simple extractions to improve your oral health.
Related Procedures