When a tooth is causing extreme pain, discomfort, or infection, the tooth may be failing or damaged past repair and might require a dentist to extract the tooth. An extraction may be performed in an emergency following a trauma or injury or the extraction may be planned to prevent a problem, such as having the wisdom teeth extracted to discourage an impaction. A simple extraction may be performed if the tooth is visible above the the gums, while a surgical extraction is needed if the tooth has not erupted past the gumline. To help every patient in determining if they need a simple or surgical extraction, our dentists at DentalWorks - Fairlawn in Fairlawn, OH will take digital X-rays and use a physical exam to understand any problems.
Reviews
"Updated: So I originally left just a one star review but since they want to come after me for leaving a one star review by trying to make me look bad by looking up my name in their system and saying oh well you aren't a patient call of you wana deal with this privately. I left the review for my niece!! Like her and I don't even have the same last name lol of course you can't find me. I'm not a 15 year old girl 😂 She is in your system. Not me. So just know if you don't write a 5 star review they will look up your private info in their system and come after you so that way they don't look bad. I'm even more angry than I was to begin with. I'm sure they will definitely come after me even more now just wanted to let y'all know. There is your fake 5 star review guys ☺️"
- V.T. /
Google /
Jul 19, 2019
"Best dental office I've ever been to and I've had a lot of dental work done. All staff professional and friendly. They make you feel comfortable and explain everything. I highly recommend them."
- L.W. /
Google /
Jul 17, 2019
"Amazing service all around, Dr. Solooki is fantastic!"
- A.A. /
Google /
Jul 12, 2019
"Love this place! Office very modern, always clean. Have a thing about public 🚻 not here so very clean. Staff always helpful, professional and thorough.Thank you D. D. S Solooki and staff.Marty"
- M.E. /
Google /
Jul 09, 2019
"This was my first time back to a dentist in over ten years. As a child I was taken to a clinic and a painful mistake was made which terrified me even to this day! I let them know up front before I came to my appointment. The staff was all extremely nice and polite about my fear! They made sure to explain every single thing they did to help keep me calm. Even after battling with my insurance for 45 minutes not one single employee was rude to me! I will happily be returning for all my dental needs and referring anyone I can to this office!"
- J.P. /
Google /
Jun 14, 2019
Previous
Next
For a simple extraction, a local anesthesia is usually given to numb the gums, then our dentists work the tooth loose and remove the full tooth out of the jaw. Our dentists will carefully separate the tooth from the gums and ligaments, and then our dentists will clean and close the tooth socket. For a surgical extraction, the patient may be given local anesthesia plus sedation or the patient is knocked out with general anesthesia. To remove the tooth, our dentists will surgically cut through the gums and bone. In some cases, our dentists will cut the tooth into pieces for easier removal. Once the tooth is removed, the empty socket will be cleaned and stitched together.
Following an extraction, a blood clot will usually form in the socket of the extracted tooth, which the patient needs to keep clean and watch for signs of an infection. Our dentists may recommend over-counter pain relievers to treat any discomfort following the procedure or our dentists may prescribe painkillers. Patients will usually follow a soft food or liquid diet for at least one day after the extraction. Patients should be careful cleaning their mouth to prevent disturbing the socket as it heals. The gums and bone usually start to heal 1 - 2 weeks following the extraction, but it can be up to six months until the mouth is fully healed.
If the extraction is a medical necessity, most or part of the expenses will usually be paid by dental insurance. The coverage may vary depending on whether it is a surgical or simple extraction, so DentalWorks - Fairlawn will confirm the patient's insurance benefits and personal cost. DentalWorks - Fairlawn in Fairlawn, OH offers a few financing plans and our dentists take many payment methods.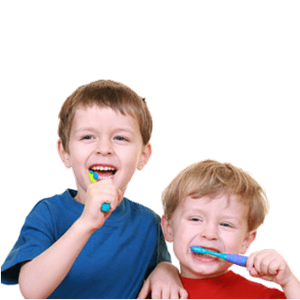 Whether you want your wisdom teeth removed or if you require an emergency tooth extraction after a trauma or injury, please contact DentalWorks - Fairlawn in Fairlawn, OH to learn more about your extraction options. Our dentists can perform surgical or simple extractions to improve your oral health.
Related Procedures