Even with a good home oral hygiene routine, including brushing and flossing, plaque and tartar can still build up around the enamel. This can lead to decay, cavities, and bacterial infections and other problems. To ensure the teeth stay healthy and clean, Fairlawn, OH residents should have a professional dental cleaning at least twice a year at DentalWorks - Fairlawn with our dentists. This is typically known as a prophylaxis. During a professional dental cleaning, our dentists will use oral cleaning tools to carefully remove tarter build-up and plaque on the tooth's surface. After the cleaning, the teeth will be buffed and polished and any recommended dental procedures such as fillings and crowns will be discussed. Routine dental exams and cleanings are vital for a clean and healthy mouth.
Reviews
"Amazing service all around, Dr. Solooki is fantastic!"
- A.A. /
Google /
Jul 12, 2019
"Love this place! Office very modern, always clean. Have a thing about public 🚻 not here so very clean. Staff always helpful, professional and thorough.Thank you D. D. S Solooki and staff.Marty"
- M.E. /
Google /
Jul 09, 2019
"This was my first time back to a dentist in over ten years. As a child I was taken to a clinic and a painful mistake was made which terrified me even to this day! I let them know up front before I came to my appointment. The staff was all extremely nice and polite about my fear! They made sure to explain every single thing they did to help keep me calm. Even after battling with my insurance for 45 minutes not one single employee was rude to me! I will happily be returning for all my dental needs and referring anyone I can to this office!"
- J.P. /
Google /
Jun 14, 2019
"Solid work, good people. Been a patient there for 10 years."
- T.L. /
Google /
Jun 11, 2019
"Able to get next morning appointment online for a new patient. Friendly and efficient staff. Only a short wait time despite multiple patients in office. Dentist listened to concerns, discussed treatment options, and took care of my broken tooth quickly and painlessly."
- L.C. /
Google /
Jun 06, 2019
Previous
Next
Dental cleanings are generally painless, but if a patient has sensitive teeth or gums, a numbing cream can be used. In addition, if the patient has trouble getting through a dental cleaning due to fear, mild sedation options are also provided at DentalWorks - Fairlawn. A cleaning usually begins with an ultrasonic tool that helps to loosen plaque and tartar. Next, our dentists use hand tools such as scalers and curettes to remove build-up from the gumline and enamel. The final step is to brush, polish, and buff the enamel. Flossing and/or fluoride usually completes the procedure.
Once the teeth are cleaned, our dentists may perform an oral examination to check for signs of any oral conditions such as cancer or gum disease. To make certain the teeth stay healthy, patients should establish an at-home oral health regime of brushing and flossing daily. Patients should schedule their next dental cleaning at DentalWorks - Fairlawn prior leaving the office, generally within six months.
Because a professional dental cleaning twice a year is considered a necessary preventative care treatment, most dental insurance carriers will cover a large majority of the cost. DentalWorks - Fairlawn will verify with each patient's insurance provider to determine their coverage before billing the patient directly. Patients without dental insurance may inquire about financing plans through DentalWorks - Fairlawn.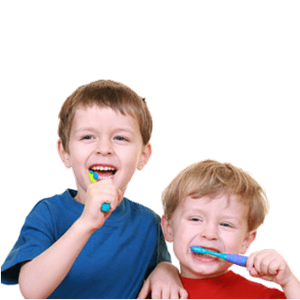 If you put off your regular dental cleaning, the risk of additional dental problems could arise. To achieve your healthiest smile, schedule an appointment for a professional dental cleaning at DentalWorks - Fairlawn in Fairlawn, OH with our dentists. Consistent dental cleanings keep your teeth and gums clean and remove plaque and tartar. This prevents gum disease and cavities and keeps your smile looking whiter and brighter.
Related Procedures