For a long-lasting and attractive substitute for lost teeth, advanced dentistry at DentalWorks - Fairlawn in Fairlawn, OH by our dentists use dental implants to help restore a beautiful, fully-functioning mouth. Dental implants surgically place titanium posts in the jaw to mimic the natural root, so false teeth can be attached for a secure fit that doesn't require glues or food restrictions. The false teeth will be colored and shaped by our dentists to match the patient's teeth for a natural appearance. For anyone who is missing a single tooth or more, dental implants at DentalWorks - Fairlawn can be a great, long-lasting solution.
Reviews
"Updated: So I originally left just a one star review but since they want to come after me for leaving a one star review by trying to make me look bad by looking up my name in their system and saying oh well you aren't a patient call of you wana deal with this privately. I left the review for my niece!! Like her and I don't even have the same last name lol of course you can't find me. I'm not a 15 year old girl 😂 She is in your system. Not me. So just know if you don't write a 5 star review they will look up your private info in their system and come after you so that way they don't look bad. I'm even more angry than I was to begin with. I'm sure they will definitely come after me even more now just wanted to let y'all know. There is your fake 5 star review guys ☺️"
- V.T. /
Google /
Jul 19, 2019
"Best dental office I've ever been to and I've had a lot of dental work done. All staff professional and friendly. They make you feel comfortable and explain everything. I highly recommend them."
- L.W. /
Google /
Jul 17, 2019
"Amazing service all around, Dr. Solooki is fantastic!"
- A.A. /
Google /
Jul 12, 2019
"Love this place! Office very modern, always clean. Have a thing about public 🚻 not here so very clean. Staff always helpful, professional and thorough.Thank you D. D. S Solooki and staff.Marty"
- M.E. /
Google /
Jul 09, 2019
"This was my first time back to a dentist in over ten years. As a child I was taken to a clinic and a painful mistake was made which terrified me even to this day! I let them know up front before I came to my appointment. The staff was all extremely nice and polite about my fear! They made sure to explain every single thing they did to help keep me calm. Even after battling with my insurance for 45 minutes not one single employee was rude to me! I will happily be returning for all my dental needs and referring anyone I can to this office!"
- J.P. /
Google /
Jun 14, 2019
Previous
Next
Before a dental implant is placed, a thorough examination will be conducted by our dentists to assess the strength and health of the jawbone and gums. If the patient is a good candidate for dental implants, digital X-rays and physical impressions will help our dentists to determine the ideal location for the dental implants during the procedure. The individual will be put under local anesthesia and sedation if needed while our dentists place the titanium post into the jawbone. Over the course of 3 - 6 months, the bone and implant will fuse while the bone heals and once the dental implant is secure, the false tooth or teeth can be attached to the dental implant using a connector. Our dentists will adjust the dental implant and false teeth for a snug and secure fit.
Most patients experience little to no discomfort following their dental implants are finished, however some patients may have short-term soreness and discomfort that can be relieved using an over-the-counter pain killer, such as Tylenol® or aspirin. To prolong the life of dental implants, patients should have a good home dental care routine that includes brushing, flossing, and rinsing with antibacterial mouthwash. Regular appointments at DentalWorks - Fairlawn in Fairlawn, OH for dental cleanings and oral exams are also important to implant care. Dental implants can last a long time with correct care, however dental implants will eventually require repairs or replacement.
If dental implants are considered medically necessary, the patient's dental insurance plan might pay for some or most of the costs. However, elective dental implants are ordinarily not paid by insurance plans. During the patient's consultation, the office staff of DentalWorks - Fairlawn can confirm their insurance coverage and discuss payment methods and financing available through our office.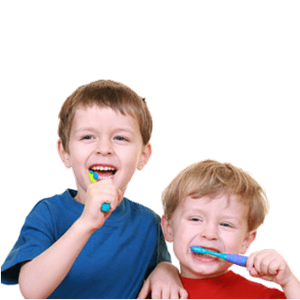 If you are missing one tooth, several teeth, or all of your teeth, dental implants are a long-lasting solution that look and feel natural. With dental implants, you don't need to worry about false teeth shifting, what you eat, or messy denture glues, you can just grin and enjoy your beautiful new teeth. If you have lost teeth or you wear a dental crown, bridge or dentures, ask our dentists at DentalWorks - Fairlawn about the advantages of dental implants.
Related Procedures